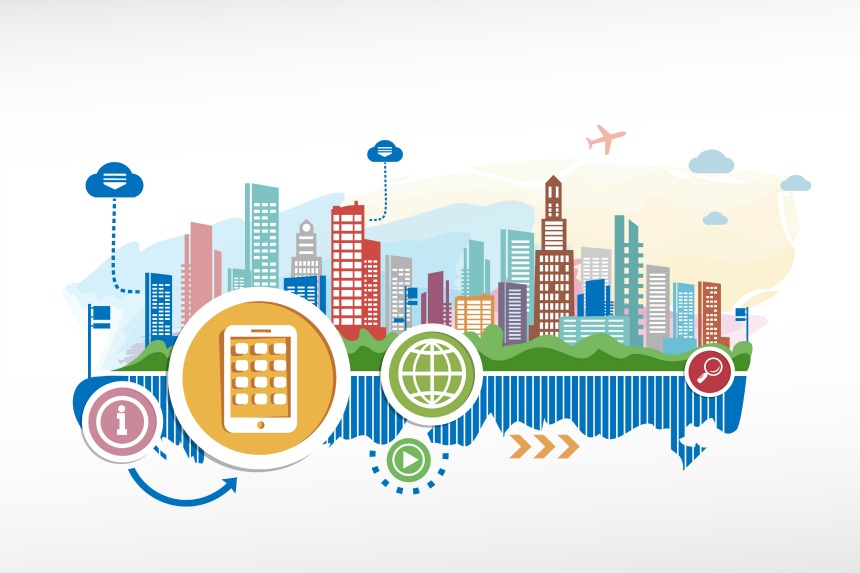 The concept of a smart city, though relatively new, is leading today's conversations about the future of urban environments, says Brian Zanghi. The United Nations predicted last year that two out of every three people on earth will be living in a city by 2030. The projection implies a strong potential for growth across sectors because as cities evolve, the needs of residents grow and it is necessary that city governments understand and prepare for these needs which would draw more on technological innovation and the connectivity of the internet of things (IoT). Opening up data for public access is the starting point in the journey towards the kind of innovation and development needed in a smart city. Open data policy allows researchers and innovators to work and integrate technology and information into the heart of metropolitan development, paving the way for cities to join the smart city movement.
The five largest U.S. cities by population – Chicago, New York City, Los Angeles, Houston, and Philadelphia –have adopted this data-first approach, and it has made them exemplary smart cities. New York City, through projects like the Displacement Alert Project, encouraged private organizations to contribute to the evolution of the city into a smart city. The project, which made use of open data, was executed by the Association for Neighborhood and Housing Development when it created an online visual representation of neighborhood and residential building conditions to sensitize the public on the affordable housing crisis and to identify areas with immense displacement pressures. Boston was able to develop BOS:311, an app that helps residents report non-emergency events to the Constituent Service Centre which then assesses and channels the information to relevant agencies.
The internet of things supports open data policies by supplying granular and real-time data needed for innovations like air quality sensors, public transit location devices, and disaster warning signals. Open data connects people to the city they live in and this helps cities observe the behaviors and needs of residents and use that information to develop relevant solutions. Data usability is as crucial as data availability because it is the real vehicle of innovation. For instance, when New York City's Department of Transportation introduced Citi Bike, a bike sharing system, in 2013 to initiate a new mode of transit, the private sector began to use the city's bike sharing data to develop alternatives to the Citi Bike mode. Accessibility allows them to identify weaknesses in the Citi Bike system; usability makes it possible for them propose better solutions. Companies like Spin, Noa, BlueGoGo, and Mobike are now considering replacing bike docking stations with auto lock tires, to ease the commute and space in some of New York City's busiest neighborhoods.
In December 2015, the U.S. Department of Transportation launched a Smart City Challenge with a $40 million grant prize in which "mid-sized cities" across the United States competed to develop a "first-of-its-kind smart transportation system that would use data, applications, and technology to help people and goods move faster, cheaper, and more efficiently," the grant description stated. Columbus, Ohio won the challenge by proposing a new transportation system that made use of a self-driving shuttle system, a universal app for all transit modes, and a data analytics plan. Columbus anticipates a surge in the level of innovation among businesses in the city, stimulated by the grant.