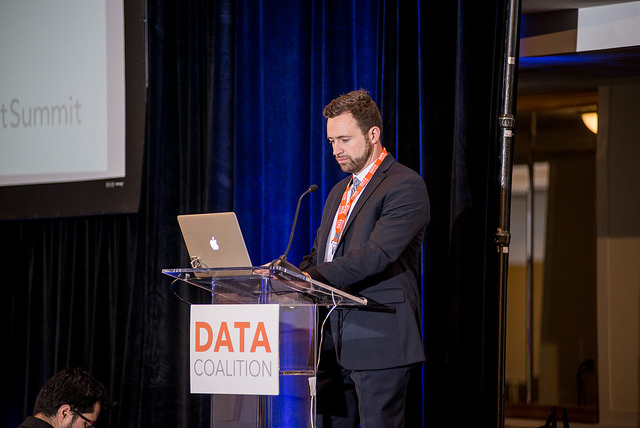 The DATA Act of 2014 has transformed the way the U.S. government tracks and reports its finances. In May, every federal agency began reporting its spending information as standardized, open data. The Treasury Department has combined these reports into the first-ever unified electronic picture of all federal spending – the world's most single most valuable open data set.
The Data Coalition's DATA Act Demo Day (June 28th) and the fourth annual DATA Act Summit (June 29th), were the best places to experience the transformation of federal spending from disconnected documents into useful data. The Summit brought together the Congressional allies and administration officials who are driving these changes; the agency leaders who are using newly-standardized data to derive new insights; the nonprofit advocates who are supporting data-driven accountability; and the technology companies whose solutions are doing the work.
For federal financial managers, the DATA Act means better decisions. For inspectors general, the DATA Act enables high-tech anti-fraud tools. For grantees and contractors, the DATA Act promises automated, cheaper reporting. For Congress and the public, the DATA Act offers a richer understanding of how taxpayers' money is being spent. On June 29, the DATA Act Summit explored all these impacts.
Text and photos from The Data Coalition